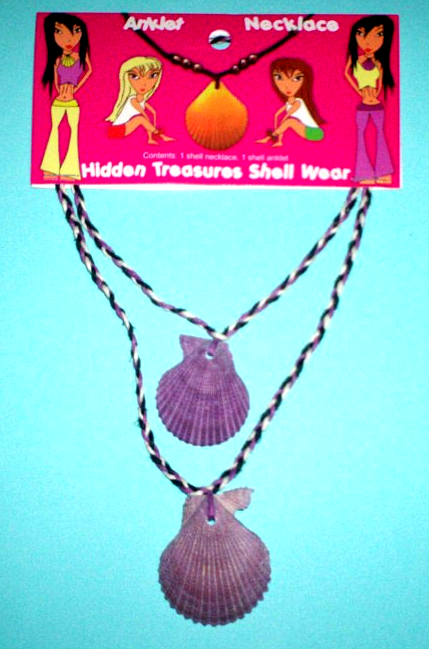 Suggested Retail $1.99
Hidden Treasures Shell Wear is made with natural sea shells. These shells are not dyed and not painted. The brilliant colors are natural shades of orange, yellow, purple or red.

The necklace set includes matching shell necklace and anklet on braided colored hemp cord.

Beautiful, quick, simple and fun!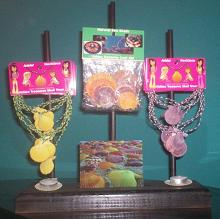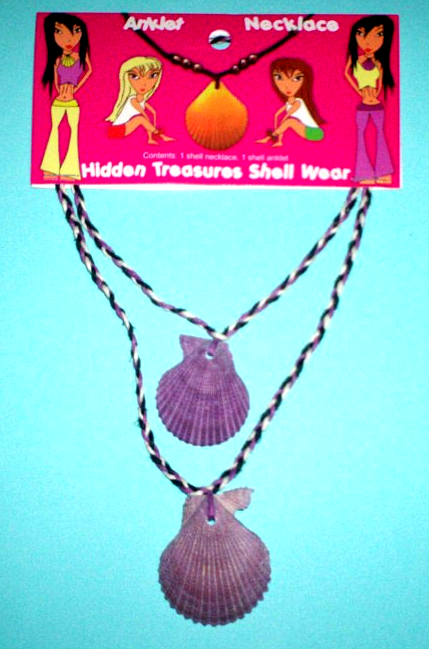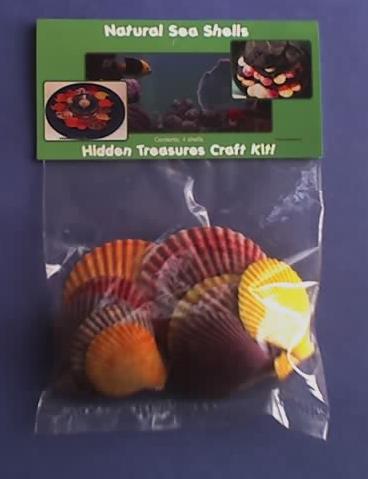 Click on an image for details.