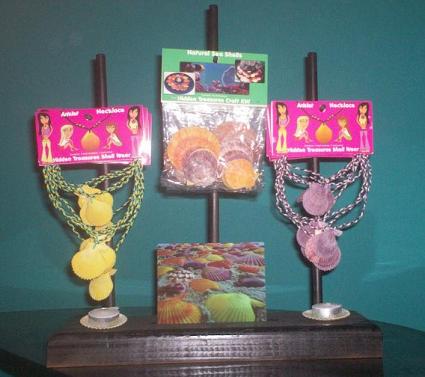 $12.99 each plus shipping
The featured display requires only 6 inches by 16 inches of counter space.

At about 70% markup this is a very profitable impulse display.

Hidden Treasures Craft Kits are made with natural sea shells. These shells are not dyed and not painted. The brilliant colors are natural shades of orange, yellow, purple or red.

Profitable and beautiful!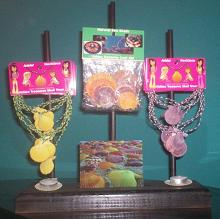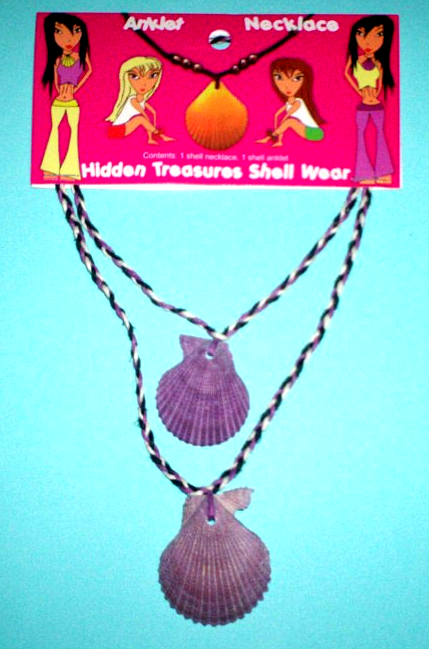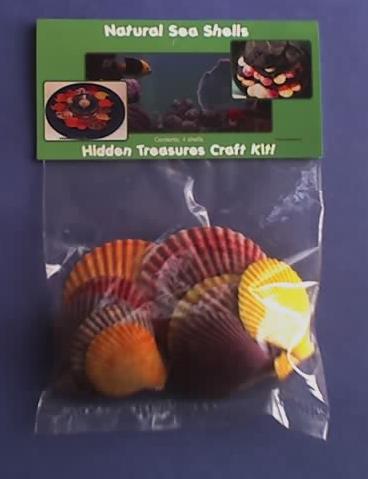 Click on an image for details.